The Ashen wolfpack, is a family of wolves, that have served the Royal family of the Iron Dynasty, in the shadows for the last seven generations, after an agreement of alliance was signed between Anaya, the Empress of Iron Dynasty, and Richard Ashen, Alpha of the Pack (at the time), over 500 years ago. With it, the Ashen pack swore their loyalty to the Royals, serving them in background, in secret at times, to secure their safety from within the forests, that surrounded the castle.


THE BEGINNING

When the wolf pack was first established, it was done so out of fear, by a man named Jackson Ashen, when chaos wrecked most of the world and there was little to no peace. How far back that goes, is unsure as there was rumor of him extending his life, through the means of magic.

He was a cruel ruler, harsh in his ways, including both his punishments and rewards. Many died under his command, friend and foe, he was out of control and needed to be stopped.

His wife, Josephine Ashen when she was pregnant, ran away and though only a few years after giving birth, she was met with a brutal death once her husband had found her. The child and a boy, however was placed into hiding and grew, unknown to his father to one day enact his mother's revenge.

Twenty years, the son was fully grown and with the stories of his beloved mother guiding him, Richard challenged the alpha, his father and after a long, gruesome battle finally won, though it was a very close fight and it nearly killed him also.

But, the heir had claimed his father's position, as Alpha of the Ashen Wolfpack, and after a time of healing his people, were guided on the right track, this also included amending relations with the Iron Dynasty, and it's rulers Anaya DeLaRose and Samuel DeNure.


CURRENT DAY

As it stands, the Ashen Pack serves the crown from a distance, doing all kinds of work under the DeLaRose name, from spying and recovering information, to stopping advances on members of the royal family, and keeping the crown updated on other issues.

The Alpha, Vargas Ashen and Beta Unae Ashen lead under the laws of Richard, are fair and loving to their family. They have remained in the woods that are near the castle grounds, while sometimes going on the move in the lands beyond the Iron Dynasty, including its allied counties.


POSITIONS AND ECONOMY

Spying is not the only job that the members of the Pack perform, there are also farmers and guards.

The family have kept their lives comfy, with money from the crown for their services, but also from their manual labor, the goods of which they sell in villages throughout the continent.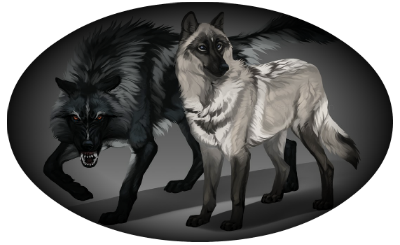 Alpha: Vargas Ashen (Werewolf)

Beta: Unae Ashen (Werewolf)

(Other current family members are NPCs, until positions are filled by PCs.)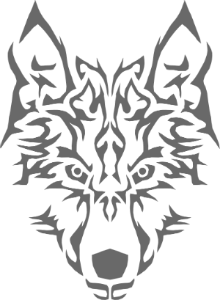 (Waiting review)



Last edited by Anaya on Tue Jun 12 2018, 20:11; edited 2 times in total (Reason for editing : minor edits)